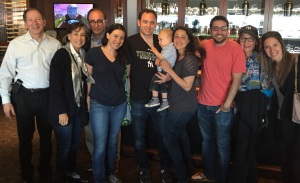 Dylan's first baseball game.
The weather was glorious.
Got to shake hands and congratulate Manuel Espinoza, who rode American Pharaoh to Triple Crown victory the day before.
Had the best hot dog ever.
And oh yes, the Yankees won, 5 – 2!
Expecting something profound from me?
Nah, just celebrating a happy Sunday to remember.